What People Are Saying About Metro-East DogWatch
Nancy B.
Lily and Daisy are doing great with the fence. I truly never thought it would be that quick and easy to train them. I also liked your GENTLE way of training them. I would definitely recommend you and your product to anyone who is looking into purchasing a hidden fence system. Thanks again.
We want to hear from you! Write us a review on Google+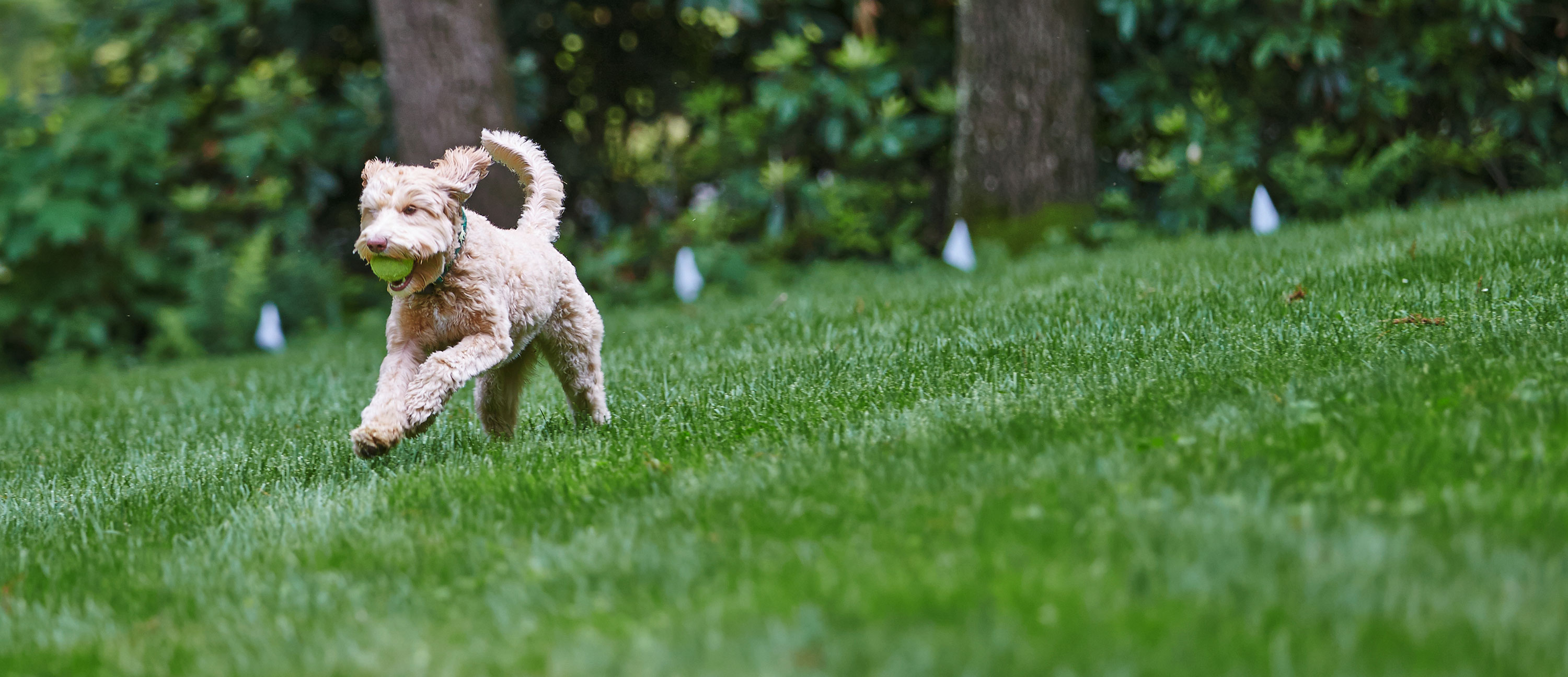 Maryanne L.
I am so delighted that I chose DogWatch Hidden Fences for my two dogs - Desi and Lucy. They run and play in the "fenced" area without trying to get out. They learned quickly where the boundary is and I think that is why they are so happy and playful. I have not had any trouble with my DogWatch Fence. It is just great! Thank you!
Falicia C.
Love this company!  I was comparing between two companies and DogWatch is definitely the superior. They offer a lifetime warranty and by far the best customer service.  I was a little skeptical to choose them because they are so far from my home, but have been at my beck and call ever since.  The fence works great and my dogs are so happy to run free!
Chris K.
This system has been fantastic - keeping our two dogs, a big Shepherd and a small Cavalier, safe. Our wood perimeter fence could not contain our determined dogs. The Hidden Fence keeps them from wandering into the street and prevents them from getting into the hillside portion of our back lot where ticks abound. Their customer service is the best.
Linda D.
We really like our dogwatch fence. Our two Rotts stay in perfectly.
Teri W.
I am writing to let you know how much my husband and I enjoy having your DogWatch Hidden Fence system for our two Golden Retrievers. It is so nice to sit outside and have our dogs be able to play and run with each other without the fear of having them run away. I truly believe they are getting much more exercise by having DogWatch. As you know, I was skeptical of any sort of hidden fence system, but with the technology that DogWatch offers and the WONDERFUL training you provided I am now TOTALLY confident that this system will keep my dogs in their yard. We absolutely, positively love our DogWatch Hidden Fence system!!
Laura and Pete S.
Thank you so much for installing and training our DogWatch system. We just love it! There is nothing more enjoyable than having our dogs out in front with us and not worrying about what they are getting into in the back. My flower beds look much better now that they are not allowed in there! The training made a noticeable difference! It also helped with the jumping up and house training.
Tell Us Your DogWatch Story!
We'd love to hear from you, too! Please consider filling out our customer feedback survey to tell us about your experience with DogWatch.